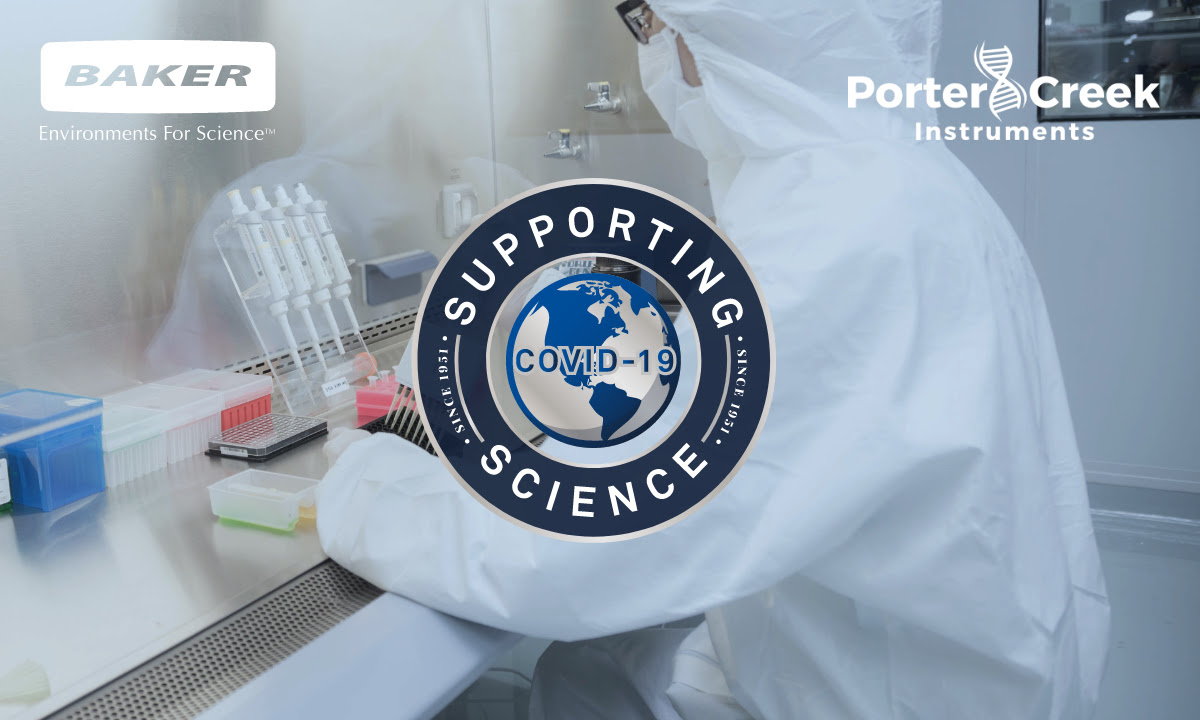 Click for more from Porter Creek Instruments
Behind every COVID-19 test result there is a Medical Laboratory Scientist or Technician playing a vital role. The Baker Company is here to support the highly skilled and dedicated people working in Patient Care, Clinical and Research careers who are helping to make our world a safer place. It is now more important than ever to support science on a global scale!
Speak to us about your biocontainment and contamination control requirements. We are here to help you in your fight against COVID-19! Please contact your Baker representative at Porter Creek Instruments today.